OMGA/ORMGA History
The Ohio Murray Grey Association was founded in 1971 by a group of pioneering Murray Grey producers, who were willing to try a new breed of beef cattle, developed originally in Australia.
If there is one phrase that describes Murray Greys, it is "Easy Doin' Cattle."  They are naturally polled, efficient, hardy cattle, of gentle temperament, that calve easily, breed back easily, and produce high quality, marbled, tender beef, whether grass-fed or grain-<![if !vml]>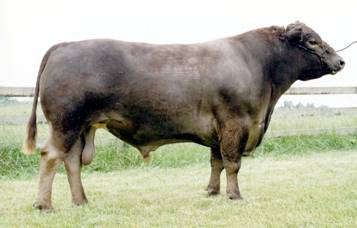 <![endif]>supplemented.  They are ideal for farming operations where time and labor are difficult to come by, and the cattle are managed after school or in addition to off-the-farm work. 
Murray Grey are one of only two breeds, (Japanese Wagyu is the other) which will marble and grade choice while fed solely on grass, as documented in an extensive study conducted in New Zealand. (See Stockman Grass Farmer, June, 1995.)  In feedlot conditions, they are easy gainers on grain, with a favorable dollar cost per pound of gain, of importance to the commercial feedlot operator and meat packer.  Marbling easily, they grade choice at a higher percentage than other breeds of beef.
<![if !vml]>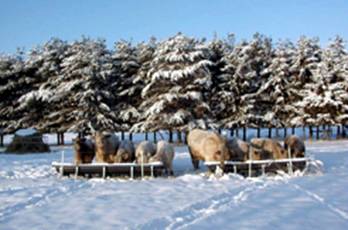 <![endif]>Our founders were favorably impressed by the ability of the Greys to adapt to both the cold winters of northern Ohio, and the sweltering hot summers of southern Ohio.  The Greys worked in southern Ohio's cow/calf operations, in grass-fed central Ohio operations, and in the grain-fed feeding and finishing conditions of northern Ohio.
After seeing their own farms improve in production and profitability, through the use of Murray Grey cattle and genetics, our original members decided to band together as an organization, and the Ohio Murray Grey Association was formed.   OMGA active membership includes Ohio residency as a requirement, via our Ohio incorporation as a non-profit group, as the organization was originally scoped.  Together the members have promoted Murray Greys as the breed of choice for Ohio, and beyond….
Then in 1998, in response to the growing membership of associates residing beyond Ohio's borders, the Ohio Regional Murray Grey Association was formed, as a sister organization to Ohio MGA.  The regional organization provides the same recognition and services to members who reside in states beyond Ohio, as full voting members within this regional organization. 
ORMGA works to network MG producers from near and far.  It takes on activities that are more regional in nature, including inter-state customer referrals and network marketing, and involves more remote members in MG activities, even though they reside primarily in areas where Murray Grey cattle currently are less populous.  Our regional membership includes Murray Grey enthusiasts from Canada to North Carolina!  All members of Ohio MGA automatically become members of ORMGA, and vice versa, and there are no additional dues to pay.
<![if !vml]>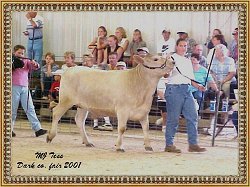 <![endif]>As part of our events, we participate in the Ohio Beef Expo and Ohio State Fair annually.  We host national shows and membership meetings with other groups, on a rotating basis.  We conduct educational activities to acquire technical knowledge of Murray Grey attributes and performance, primarily in Ohio.  Through our Heifer Futurity and Youth Funds, we provide support to young Murray Grey enthusiasts showing their MG cattle in 4H, FFA, or other youth groups.  As you investigate our web site, you will be able to learn more about us, and these activities, in more detail. 
If you would like to join OMGA/ORMGA, just contact us by phone, fax, or by email!